The Science Based Approach To Essential Oils
Uncover the facts about the use and application of essential oils to maximise
the benefits that they can provide

This course will become the 7th Module of Mentoring and will be available August 3rd 2022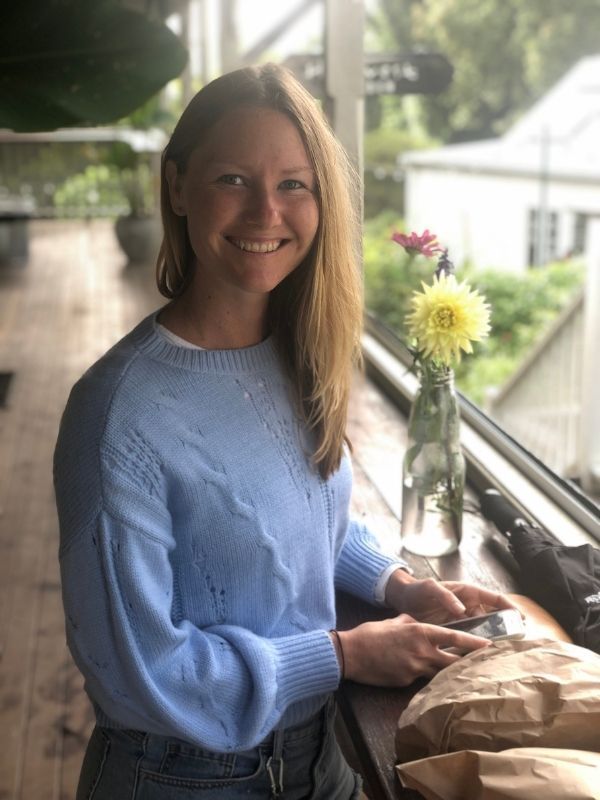 Ever Wanted To Understand The Science Behind Essential Oils To Help Make It Easier For You To Prescribe Them?
Hello! My Name is Chantel Hutnan and I can help you do that.

I'm a Compound Pharmacist And Functional Medicine Practitioner, who practices and teaches this full time, and I can help you understand the science behind essential oils.

Together with Dr. Stewart Gillespie we have created a comprehensive guide to the chemical makeup, background and use of essential oils. Once you understand the scientific fundamentals behind essential oils, you will get better practice results.

You're reading this because you understand that the "solution" does not lie in a pill.

Essential oils are incredibly powerful, and can really provide benefits far beyond what most people are led to believe.
What is included?
You'll uncover how to use essential oils effectively, utilising the knowledge of their unique chemistry and current evidence, to then apply to your own specific protocols.
The core behind this program is to make it EASIER and more EFFECTIVE for you to explain the use of them, backed up by science.
Join us as we answer the following core questions over a 4 week period, with 2 additional live Q&A's per week.
We'll be going over topics and questions like:
What are essential oils and how exactly do they work?
Why include them?
How are they different from herbs, nutrients, supplements?
What unique advantages can they offer for immune support?
Should they be ingested?
Are there any interactions, contraindications or side effects of using them?
What oils to use for what?
How do I know?
Do I have to be an expert in oils to know what to use and when?
This and so much more!
Upgrade Your Essential Oil Knowledge and Skill Today.
4 Modules

25 Videos

8 Hours of Live Q&A's
Fix Your Methods.
By taking this course you'll have a far greater understanding of the mechanisms of essential oils.
We Make It Easy
Uncover the simple step by step process to choosing the best oils for any condition.
The contents of this course is what EVERY practitioner needs to understand in order to maximise their results by using essential oils.

Meet Your instructorS
Chantel Hutnan
Chantel guides females to restore their hormones naturally using a root cause approach so they can feel vibrant and healthy and live out their dream life.

In the process, women learn to really accept, trust and appreciate the amazing vehicle they have been blessed with.

Her educational background includes a Bachelor in Pharmacy and has completed training as a Function Diagnostic Nutrition Practitioner (FDN-P). She also holds the designation of Advanced Diagnostics and Personalised Treatment (ADAPT) Trained Health Practitioner from the Kresser Institute, a functional medicine practitioner and ancestral health training program.
Meet Your instructor
Dr. Stewart Gillespie
Dr. Stewart Gillespie is an established Functional Medicine Practitioner. His private practice is a virtual practice that allows him to treat clients all over the world for 15+ years.

He consults patients in overcoming the factors that cause chronic disease, from digestion to hormones, to regulating the immune system, and enhancing brain function.

He accepts and treats cases that other physicians don't want to touch. He consults patients who have been frustrated with their care from top hospitals and medical doctors with a whole body approach, using the best scientific testing currently available.
Created with